The clock is ticking down on a large, red, LED screen like something out of a James Bond film, and though the room is dark, you and your companions see light peering out between the bars of a padlocked door that stands between you and the final room. All the while, the pulsing, dark tones of The Walking Dead's theme song creates an ambiance that underscores the pressure of the situation. One more puzzle is solved, revealing the code for that ironclad door and is finally unlocked—but it's not over yet. The music becomes more intense than ever as your group steps into the new room and the timer ticks down to its final minutes. You must enter one last code and you must enter it soon! With only 30 seconds left to spare, a teammate has an epiphany and attempts to type the password into an old-fashioned computer terminal. *click!* It worked! The background music fades out and the door opens—you have escaped the room.
This is a memory I still have from three years ago when I tried out an escape room for the first time. Needless to say, it left a lasting impression.
Rather than telling people, "I went to an escape room with a zombie theme," I tell them about the panic we felt, the immediacy of the puzzles, and the heroic feeling of accomplishment accompanied by audio that made us feel like protagonists in our own story.
That feeling wouldn't have been possible if it weren't for the attention to detail at every turn. From the contrast in lighting to the props and puzzles, this escape room was directed to ensure that we had the exact experience we sought out.
The accompanying soundtrack, however, was what went beyond our expectation and shifted our reality into something truly cinematic. That same keen eye for detail can, and should, be applied in the hospitality industry now more than ever.
In a sense, business owners should be looking at their brands like directors of a film.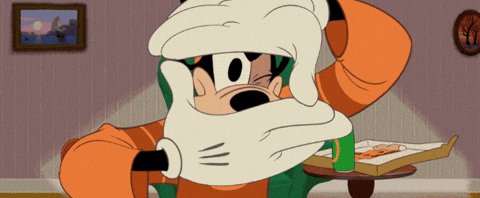 via GIPHY
From music to lighting and costumes, a director doesn't just work with actors and the camera, they have their eyes on every aspect of the film in order to make their vision a reality. Similarly, a business owner doesn't just work with employees and a product— they oversee all moving parts of a company to ensure their customers' experience is just as they envisioned.
Luckily, a director doesn't have to work alone—nor should they. With the right team by your side, making these decisions at every turn can actually be easy and rewarding.
So, while playing background music at a restaurant/bar is commonplace, attention to this detail shifts one seemingly small aspect of a venue into a premium experience that patrons—your audience—will appreciate and continue to seek out.
Think about when people go to see a movie in theaters. Most of the time, they have a pretty clear idea of what to expect before going in. They've seen trailers, viewed ads, or word of mouth has gotten them to the point where they "have to see this!"
Coming out of the film, they're either blown away or completely underwhelmed—it's not likely that there is an in-between—and these days, they're very likely to share which way they felt on social media.
The same mindset applies to your business. Your branding alone is solid enough to have patrons clue in to what the experience will be like, so blowing their expectations out of the water is the outcome you're aiming for. Therefore, a detail as seemingly small as your soundtrack could mean the difference between "just another restaurant" and "you HAVE to go here!"
That's why Control Play exists, to make your business a step up from the rest. We completely customize playlists, music videos, and digital signage to your brand. With this, Control Play provides a simple yet data-driven way to implement the soundtrack and aesthetic required to breathe life into your unique vision.