Welcome to Control Play 👋
Looking for a better way to create and manage a fun, engaging experience for your customers?
What you're looking for, is why our Subscribers❤️ Control Play.
The Control Play platform is designed for growing businesses to centrally manage their Guest Entertainment Experience across multiple locations.
Digital Signage, Audio Messaging,
Music & Music Video Integrations

Learn how Control Play templates are different than the competition and how you can easily create fresh, engaging content for your digital signage playlists.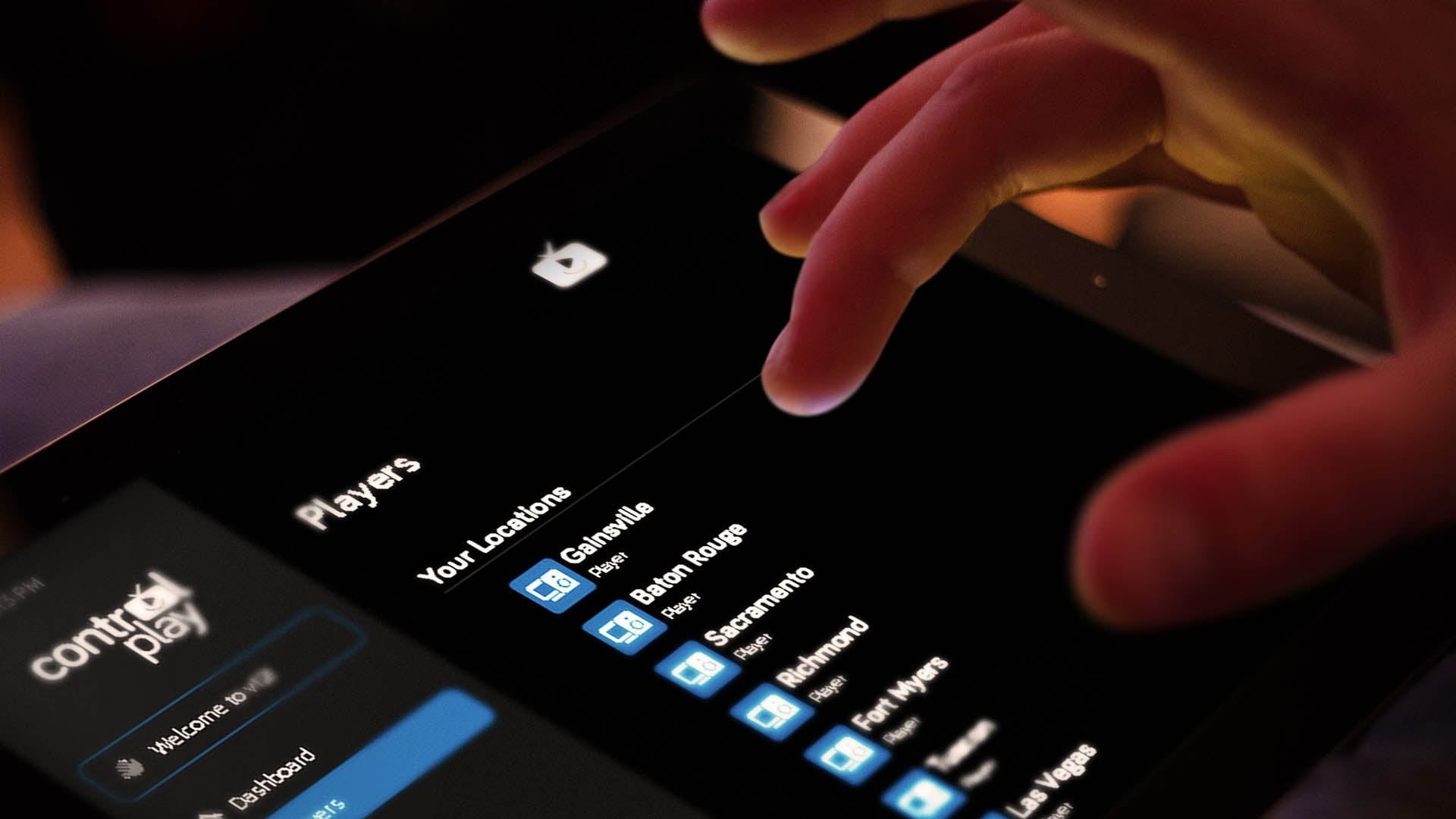 Whether you want to make changes to your current playing playlist, monitor what is currently playing, create new playlists, update automations or manage multiple locations. The Control Play, player remote functionality puts you in the drivers seat to manage your Guest Entertainment Experience!
Different Businesses have different customers. That's why they need different playlists! We have a playlist pack for that!
We Specialize in the Customer Experience at Entertainment Destinations
Differentiate your brand experience and delight your customers with automated audio/visual content that drives revenue, creating a successful and sustainable business.
One Platform is Your Solution!
Take control of your day-to-day entertainment with automation features that enable you to play the right music at the right time while integrating engaging digital signage content on your TVs!
Getting Started is as Easy as 1-2-3
Our Guest Experience Specialists Are Here to Help
We understand how important support is to a positive customer experience. That's why we're committed to exceeding expectations with real human support. Reach out today with your questions or book a demo to give it a try!
Let's Get Started
Amazing trouble free service. Easy to customize.
You guys are simply the best....better than all the rest! 🙂

Prohibition Socialhouse
Some of the best customer service I have ever had in 20+ years in the bar restaurant business.

Chickie's & Pete's
Great service awesome video's helpful staff

Surf District Rock and Roll Grill
Deliver exactly what they promise. Content, reliability and any support needed is excellent

The Summit – Interquest
Its money well spent. The playlists are awesome....

Turtle Jacks
Awesome feature at our Sports Bar. Customers love it.

Sammy C's Rock N' Sports Pub
Your system is incredibly easy to use, it is flexible and your system generated playlists are always on point.

Donovan's Pub